Image Link
Welcome to the 4th Buy The Look! We do our best to find the above items in the feautred look, so you can add them to your space if you like, or have a go at reimagining the above style in your own image. We'll leave out the leather sofa, since we can't really see it. We couldn't find the lamp either, although it is a pretty basic looking lamp, you'll probably be able to find a similar one no problem. For this article we'll focus on the peripheral items which really complete the living space and add character to it. For the table, which is in the 'mid-century modern' decor style, check out our mid-century modern style guide for men – Mid-century Modern Styling for Men.
You could easily immitate this bold look with the stirking yellow playing off the deep green folioage, and them both playing off the black and white rug. For more information on how to use color to style your masculine living space check our guide on the color wheel.
Black and White Rug
Hit! We found a rug that looks exactly like the rug in the featured photo. The rug is soft and plush to walk on, apparently. Grab this funky geometric, slightly trippy, rug to zap your male living space into life, a great way to break up a normal neutrally colored living space. The above promotion photo at the start of the article also has a matching black and white pillow, as in the featured image. The rug also has the 'Amazon's Choice
' sticker at the time of writing, a signal of quality.
Black and White Oblong Pillows
Hit! These are the exact pillows in the featured look, which of course match the rug's style and pattern. There are many more black and white styled pillows through the link too, so you can pick and choose which ones you like best or mix it up with some different colors.
Yellow Pillows
Hit! Pretty self explanatory, bog standard yellow 'sunbeam' pillows. These are actual pillows and not pillow cases.
Buy on Amazon
Plain Yellow 
Flannel Fleece Throw
Hit! The plain yellow throw has the 'Amazon's Choice' sticker and comes in a variety of colors if you wanted to mix things up a bit, the other colors you can get it in include ivory, pink , red, grey, teal, chocolate, navy blue, pruple and ash black.
String Lighting
Hit! Well, we're not sure if these are the EXACT lights in the photo, but pretty much. These lights are a strand of 25 Globe lights with end-to-end connections, so, if you wanted you could attach up to 3 strands to cover large areas. Even if one bulb happens to short out, it won't make all of the other bulbs go out apparently. 
Total Length: 25 feet. Bulb Spacing: 12 inches.

Image Link
Heres one of the promo-photos from the lights, as you can see, they are pretty similar to the ones in our featured Buy The Look image.
Sqaure Dresser Mirror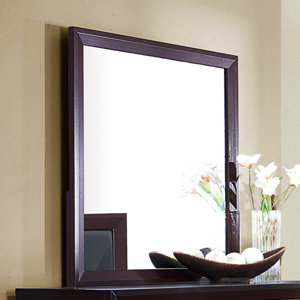 Hit! We've found the mirror, the espresso-hinted cherry finish (what!?) from Wayfair. I mean, its a pretty basic mirror so you could probably find a suitable one in a local home furnishing shop to suit your tastes or mix up the size of the mirror.
Handmade Leather Moroccan Footstool
Hit! Handmade real leather footstool, same as the one featured within our featured look. It's an aqaured look, so if you're not a fan there's also a range of other similar looking footstools through the link. Errm…according to one reviewer this footstool 'smells like vomit for a couple of days…but eventually fades'… Great!
Vintage Ottoman by Franco Albini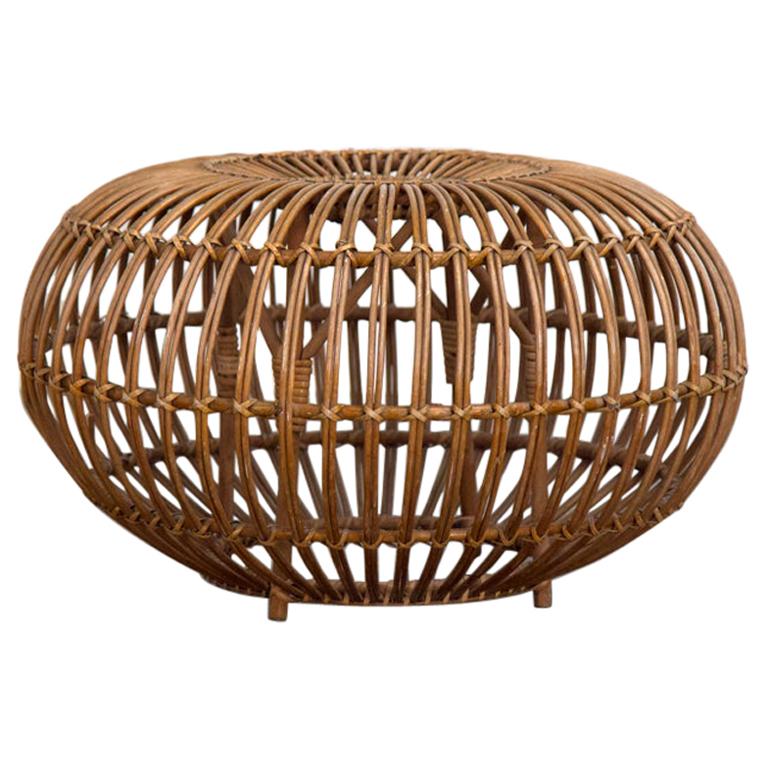 Image Link
Hit! Wholly expense Batman! This one is probably out of most sane people's price range, for what is essential some woven pieces of wood… I'm pretty sure pre-historic man was weaving things similar to this for thousands of years… But alas, there it is, the exact ottoman from our featured image.
Plants!
Hit! Here are some of the plants we've identified featured in our Buy The Look image.
Image Link
Swiss cheese plant (Monstera deliciosa) or 'ceriman', 'custard plant', 'Indian ivy', 'Fruit salad plant' and 'Mexican breadfruit; Cheese plant has a dramatic appearence with it's large dark green leaves, adding to a moody-impactful appearence within the living space. Native to the jungles of Mexico, this plant is a hardy indoor plant, as well as an outdoor plant, providing its realtively warm where you are.
Image Link
The spider plant (Chlorophytum comosum), a classic indoor plant, you will see this is many 'cool male living spaces' as it's really easy to keep alive with nice and dense looking folioage that has pleasent green shades and dropping leaves. If you leave the plant to grow 'spiderates' (nothing to do with spiders by the way!) you can have a cool hanging plant feature as the spiderettes grow out of the plant and droop down, like below. 
Image Link
Sansevieria trifasciata – makes a great addition to any living space. It goes by many names, including: "mother-in-law's tongue"…nice… "Saint George's sword", "snake plant" and viper's bowstring hemp" – because it is one of the sources for plant fibers used to make bowstrings, awesome. This plant is super hardy, I barely water mine at all and its still going strong.
Pampas Grass Tufts
Image Link
Pampas grass tufts, or pampas 'feathers' look great when placed in a vase as in the featured image, and obviously being dead they don't require any maintenence. Presumable you could get these from the local garden store, or maybe if your neighbor has a pampas plant you can hop over the fence with some scissors… If you click on the Image Link above, that website seems to sell them too, if you're in Europe anyway.
Disclosure: The links present in this article direct you to amazon.com or other sites. As an Amazon Associate I earn from qualifying purchases. For more information see our About section.