Butterfly chairs were first created by inventor and Englishman, Joseph Beverly Fenby, in the 19th century; then known as the Fenby folding chair. The more modern butterfly chairs are based on an updated Argentine design (ah, they couldn't take the Falkland Islands from the Brits but they got the butterfly chair!). In the middle of the 20th century the design entered the public domain – with no copyright protection. Spawning a surge in their popularity. I guess that makes them a mid-century modern styled chair.
Butterfly chairs are super comfy to sit in, all though not super easy to get out of again… The folding and leaning back design makes them striking and recognizable. Think of them as camping chairs for your home. They are easy to move around and transport due to their foldability. Here is some inspiration on our big butterfly mood board below. Then after that we'll have a look at some different butterfly chairs you can get today!
We are Amazon affiliates, therefore, we can get a small cut of anything you buy through the links in this article – so please buy a Ferrari.
Sleek Sharon Black Butterfly Chair
This sleek black and chrome looking butterfly chair has stitched accents around the upholstery for added ostentatiousness. All though, it's still tastefully understated, for a classy look. This one also comes with a weight capacity of around 260lbs – just enough for Tyson Fury when he was quite fat. The tiny throw pillow is not included, It's not even a very nice small pillow anyway.
Handmade Leather Arm Chair Cover with Iron Stand
Leather and iron (pretty manly eh?); the same materials the original was crafted from. This butterfly chair also comes with an awesome little ottoman in the same style (I shall call him, mini-me). There doesn't seem to be any weight capacity information on this one – so if you are nearing 300lbs you may want a beefed up chair, see the below.
Ribbed Leather Butterfly Chair
Ribbed for your pleasure. This awesome, premium, design features a ribbed brown leather in Cocoa color. Chuck over a cool throw and relax with a book – you might as well as you won't be getting out of it very easily…Especially if you've been doing heavy squats. This butterfly chair is fitted, hand cut leather. Perfect for a cool male living space reading nook. The weight capacity for this one is 300lbs, 40 lbs more than the Sharon chair.
Butterfly Goat Chair
We wrote about this cow hide chair over in our cow-tastic cow hide decor article. It's actually made from goat hide though. We're sure it's sustainably resourced, I mean there isn't a shortage of goats is there? Click through the link and see for yourself. This is a nice pattern though, and the black and white color of the butterfly chair makes it versatile in most living spaces. Who knows what the weight limit is for this chair, there is no information on it, if Lizzo is visiting your place, I'd just fold it up and put it in the closet.
Reider Butterfly Chair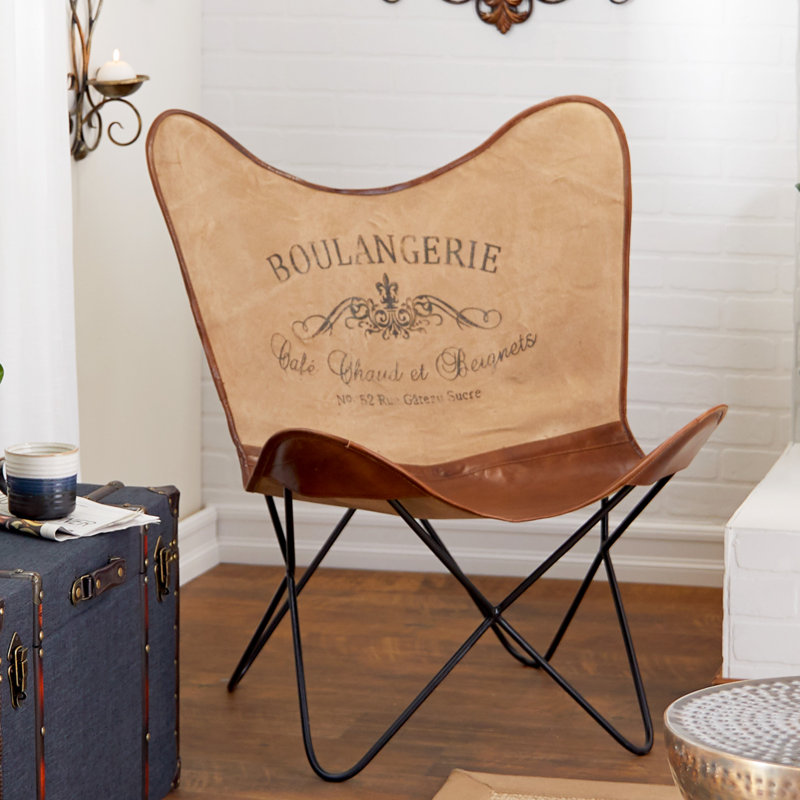 This premium butterfly chair from Union Rustic, is, well it's rustic. It does come with a premium price tag, however in return you will get a nice unique butterfly chair. Do not buy if you are Tyson Fury and it's the off-season – it can only hold a maximum of 250lbs. It has some kind of French writing on it, very chic indeed.
Tiger King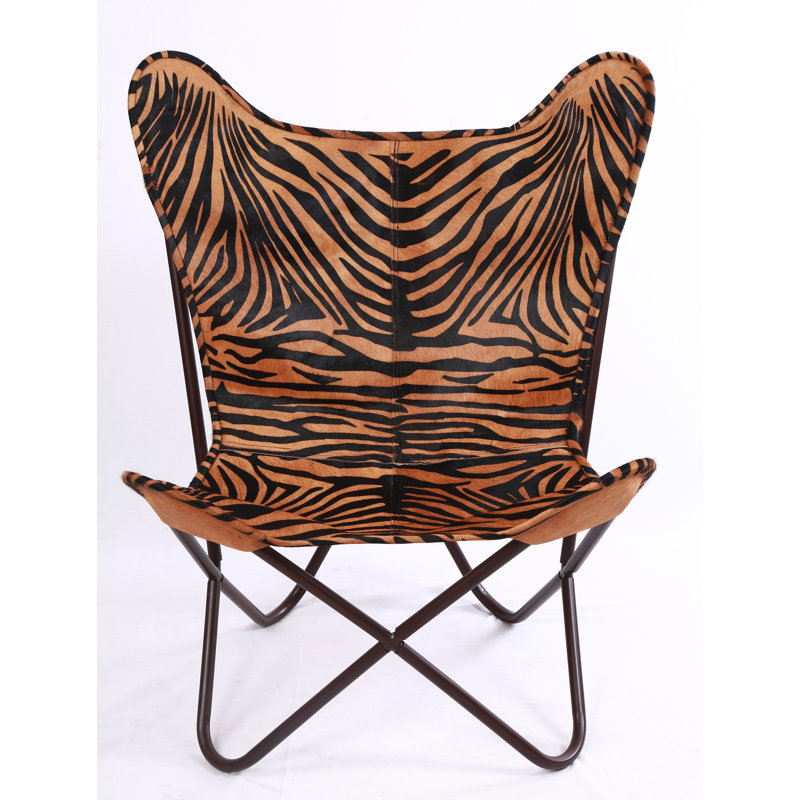 This is a truly horrible butterfly chair. I mainly included it so I could do some Tiger King references, but they are out of date now. At least I can plug this awesome article on tigers killing each other in Africa; which I wrote ages ago… I've been thinking of a way of shoe-horning that article in for ages. Anyway, this chair has a puny weight capacity of a mere 130lbs, not even enough to hold a small female tiger… I don't know, you might want to buy it, put it between two huge Kentia palm trees or something.
Forest Camo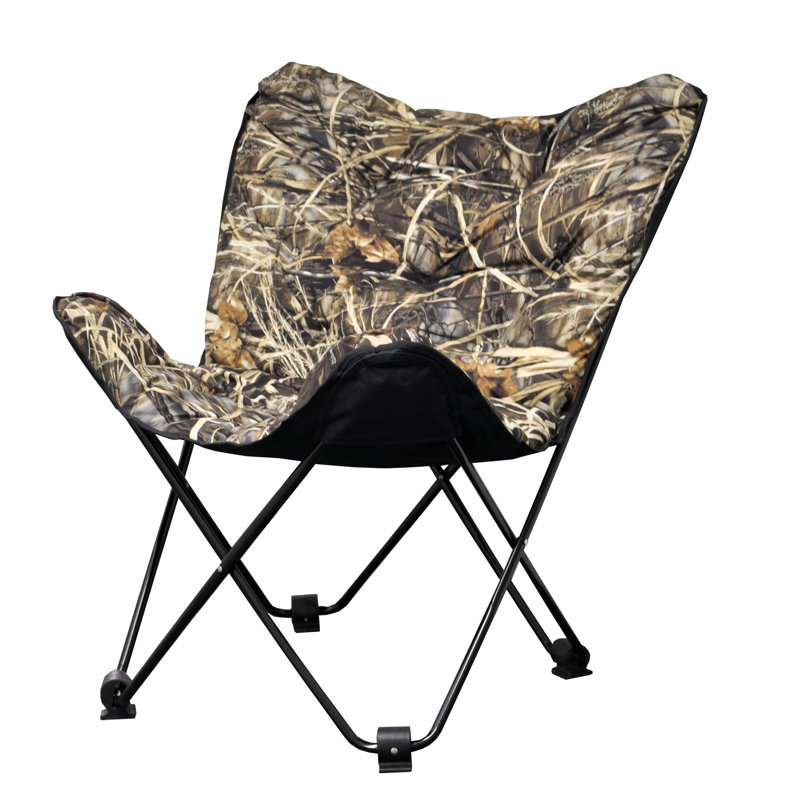 This is a really affordable butterfly chair, in forest camo, nice. This might actually be a camping chair come to think of it… Or maybe a hunting chair – all though by the time you get up out of it whatever you've been hunting has probably ran away. I'd still have it in my home though, I think it would look pretty cool in a planty area of your home. Anyway, let's get back to cool male living space butterfly chairs…
Jet Black Butterfly Chair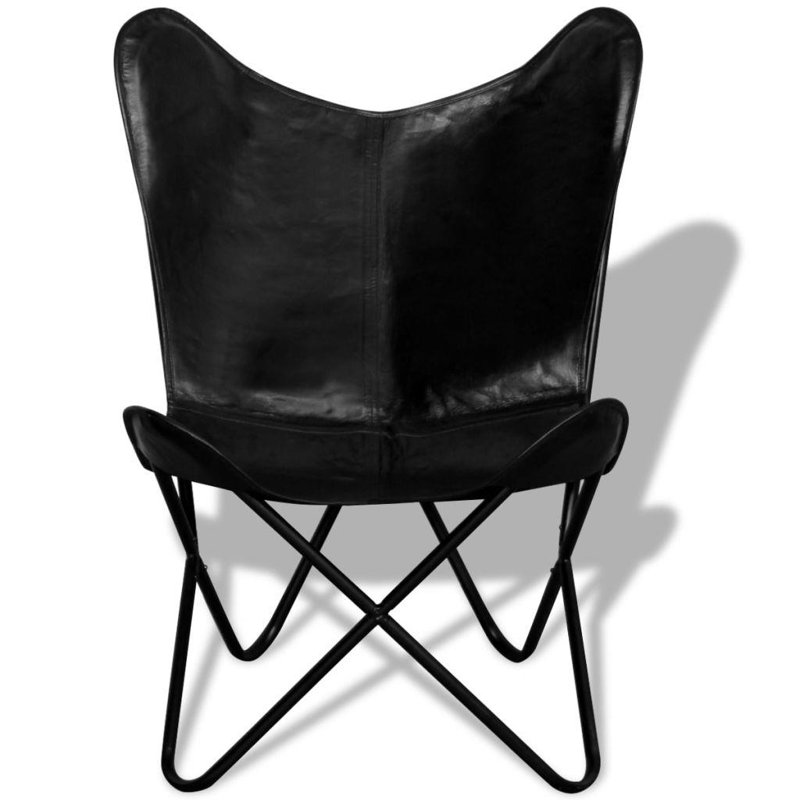 Yes! That's more like it, a jet black accent butterfly chair. This one has a whopping weight capacity of 330lbs; meaning Lizzo can actually sit on this chair without destroying it. Impressive. You can imagine this placed on top of a black cow hide, or faux black cowhide carpet, next to a black accent side table maybe – a reading corner fit for Darth Vadar (and Lizzo). What would Darth Vadar and Lizzo talk about I wonder? Who cares, anyway this is a solid butterfly chair which won't break the bank, and looks like it will last a good while with some high quality looking stitching.
Well, thanks for reading, we have loooooads of average articles like this one for you to enjoy, and occasionally a really good one. Check out our podcast and music articles by, actual, industry professionals, here, and here, respectively.
By James